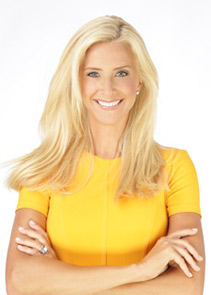 KENDRA THORNTON
Travel Industry Publicist and Spokeswoman
Kendra Thornton has been packing her bags and traveling the world since she visited the Bahamas at 3 months old. She comes from a family of travel agents and founded Thornton Public Relations LLC in April 2005 in an effort to bring strategic and low cost public relations to start-up and established travel, consumer and technology companies. Ms. Thornton also appears regularly as a travel expert on ABC, CBS, NBC and CW affiliates across the country to share travel trends, tips and deals with millions of viewers every year.
Prior to starting her own business, Ms. Thornton was the Director of Corporate Communications at Orbitz.com, one of the nation's largest travel agencies. In this role, Ms. Thornton was responsible for the company's external communications strategy and program execution. With a proven background as a creative and results oriented media strategist, Ms. Thornton successfully planned and executed public relations campaigns for Orbitz that covered new product/service launches, crisis communications, executive positioning and brand and product marketing communications for business, trade and consumer audiences.
At Orbitz, Ms. Thornton acted as print and TV spokesperson to extend the company's brand authority in both leisure and business travel. She's been quoted frequently on travel trends and issues in the Wall Street Journal, New York Times, USA Today, and appeared regularly on the ABC, CBS and CW networks and affiliate stations across the country to discuss travel.
Ms. Thornton grew up in the travel industry with parents who own Royal Travel & Tours, the largest travel agency chain in north central Illinois. The family business afforded her the opportunity to travel the world and experience first-hand the evolution of the industry – from OAG being the single source for airline schedules to airlines first cutting commissions to the birth of the Internet for booking travel.
Ms. Thornton's professional career has been in communications where she's worked with high-profile companies in travel, technology, consumer products and food and beverage. Her resumé includes successful stints at some of the world's largest public relations firms, including BSMG (now Weber Shandwick) and Golin Harris. In some instances, Ms. Thornton acted as a spokesperson on behalf of her clients in print, TV and radio interviews.
Ms. Thornton received a Bachelor of Arts in English and French from Northwestern University in Evanston, Ill. She's active in a number of professional and philanthropic organizations, including the Society of American Travel Writers, Young Professionals of Chicago and the Junior League of Chicago.